Trust management: Alexander's friends now and then boast that they are raising money on securities. Everyone around convinces him that this is much more profitable than deposits. But Alexander has never invested before and is not well versed in the stock market. We tell you how trust management can be useful to him.
It is impossible to simply come to the stock exchange and buy securities. Alexander will definitely need a professional intermediary – a broker or trustee, who must have a license from the Bank to work with private investors.
The broker makes transactions according to the instructions of the client. In this case, it is Alexander who will have to monitor the situation on the stock exchange and make decisions when and what securities to buy and at what moment to sell them.
The trustee independently manages the client's money or property in order to extract as much profit as possible for their owner. With this option, Alexander only needs to roughly decide what he would like to invest in and periodically monitor the state of his investment portfolio. Transactions for him will conclude the manager.
Another important difference is that when concluding an agreement with a trustee, the client always retains ownership of the assets. And an agreement with a broker often allows him to temporarily "borrow" money and securities from clients and use them in his own transactions.
Therefore, in the event of bankruptcy of the manager, you can simply transfer your money and securities to another manager or broker. When a broker goes bankrupt , there is a risk of losing all funds.
Alexander is not inclined to take risks. Investing at random in the stock market is to him the same as playing roulette. Trust management seems to him much safer than independent investments through a broker. Now he needs to understand which method of trust management suits him best.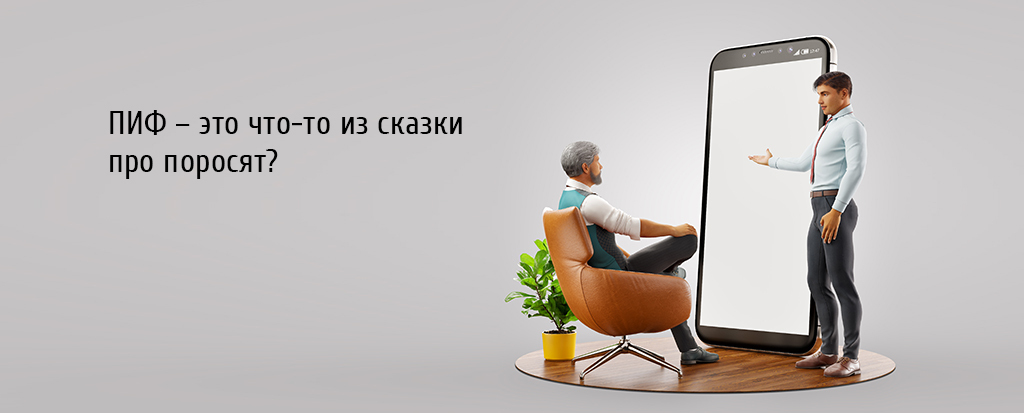 What types of trust management are there in the financial market?
There are only three of them: mutual funds (UIFs), ready-made standard strategies that managers offer to all their clients, and individual strategies – they are developed taking into account the personal preferences and characteristics of the investor.
Collective management through mutual funds . A mutual fund pools money from many investors at once to invest in  stocks , bonds , real estate and other assets. Each mutual fund has an investment declaration, which states what share of funds it directs to which instruments. You can study the declarations of different funds in advance, choose the appropriate one and buy its shares.
The fund's money is managed by a specialized organization – a management company (MC). The more successfully she invests them, the more expensive the shares become and the more you earn when selling them. But with unsuccessful investments, shares can become cheaper, and you can lose money.
Mutual funds are the most accessible type of trust management for novice investors. You can invest at least 100 rubles in the fund, the commissions for managing assets in mutual funds are small – from 0.2% of the value of your shares. At the same time, the yield is often 1.5–2 times higher than deposit rates. True, when selling shares, the management company takes an additional commission of up to 3% of their price, which eats up part of the profit.
Units can be bought from the management company itself or its agent (most often a bank) or on the stock exchange if you already have a brokerage account.
Standard trust management strategies. Many managers develop ready-made investment strategies and invite their clients to join them. As in mutual funds, the money of different people is invested according to the same rules, predetermined for each strategy. For example, some involve investing in foreign stocks , others in  bonds, and still others in  structured products .
But some securities are very expensive – thousands of dollars or tens of thousands of rubles. To connect to a strategy that involves buying them, you will have to invest a large amount. Whereas in mutual funds with a similar portfolio of assets, you can invest much less – and the percentage yield will be the same.
There are hundreds of standard strategies on the market today. Many of them are created specifically for individual investment accounts (IIA), which allow you to additionally receive a tax deduction.
Standard strategies often provide for a higher investment threshold than in mutual funds – from several thousand rubles. Management fees are typically 1-2% of the investment amount. But the profitability of some strategies is higher than that of mutual funds.
Many banks and management companies have developed mobile applications through which you can open an account and start investing remotely.
Individual strategies of trust management. In this case, the trustee develops a personal strategy for each client. It takes into account the financial capabilities of the investor, the return that he expects to receive, and the level of risk acceptable to him.
This option is suitable for wealthy clients who are ready to invest hundreds of thousands of rubles, thousands of dollars or euros in the stock market. The management fee can reach 5% of the total assets.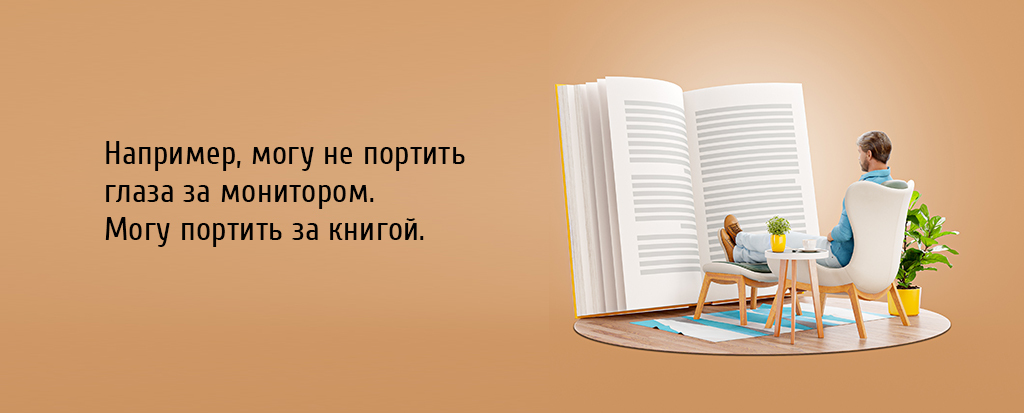 What are the pros and cons of fiduciary management?
Before contacting the manager, it is important to weigh the pros and cons.
pros
Trust management can bring more income than a bank deposit.
As in the case of a deposit, you do not need to constantly monitor the situation on the stock exchange, choose securities or other assets, decide when to buy and when to sell. All decisions are made for you by the trustee.
Minuses
Profits are not guaranteed. Investments are always a risk, and the greater the potential return, the higher the probability of losing everything. Money held in trust is not protected by the government 's deposit insurance system .
Your income will depend on the intermediary's decisions, winning or failing. Therefore, it is worth choosing a trustee very carefully.
How to choose a trustee?
You need to search only among companies with a license of a professional participant in the securities market – you can check its availability in the  online directory of the Bank.
In their offices, websites and mobile applications, trustees are required to disclose information about themselves. In particular, they must report the license number and a complete list of financial services, as well as the name of the self-regulatory organization in which they are.
When choosing a manager, pay attention to several parameters.
Credit rating. It helps to understand how the company is financially stable. It takes into account the dynamics of the organization's profit, the amount of debt, capital and other indicators. A high credit rating does not guarantee a successful investment. But he says that the company is successfully handling its own assets.
The reliability of organizations is assessed by special rating agencies. By what criteria do they do this and where to find their scores, read the text "Credit rating: what is it and how to use it" .
Yield. Profit in the past does not promise income in the future. Still, it makes sense to find out how investors have benefited from the trustee's strategies over the past two or three years. If it was lower than similar strategies of other managers or mutual funds with a similar asset structure, then it is better to look for another intermediary.
Terms and costs. Compare commissions for the services of different trustees. Higher rates are justified only if the company earns more for its customers than competitors.
At your request, the manager is obliged to provide information about the amount of his remuneration and other expenses that may await you. For example, he should warn about commissions for replenishing an account or withdrawing money, the price of services of a depository or registrar, if their payment will go through the manager.
Ease of communication with the manager. If you prefer to invest online, check which company has a mobile application or website. Will it be easy for you to replenish your account and withdraw money, monitor analytics and the status of your portfolio of assets in your personal account, will operators respond quickly in online chat.
If you are more accustomed to solving financial issues offline and personally communicating with company employees, check the addresses of its offices and work schedule.
How to interact with a trustee?
Decide on a strategy . Discuss with the manager what assets and in what currency you are going to invest. Discuss how much return you would like to receive and what losses you are ready for, as well as indicate the period for which you plan to invest money.
Read the risk statement. Before signing the contract, the manager is obliged to provide you with a document in which there will be warnings about all possible losses in investments. Carefully read all the clauses of the declaration before entering into an agreement. Ask for clarification of terms and phrases that you do not understand.
The intermediary should remind you that investments in securities are not insured by the state, profitability on them is not guaranteed, and you may face losses.
Read the terms of the contract carefully. Specify when and under what conditions you can withdraw money in full or in part. In some cases, strategies involve investments for a strictly defined period – for example, for three years. Find out how much of the money you will lose if you want to pick it up ahead of schedule.
Sometimes managers allow their clients to switch from one standard strategy to another before the expiration of the contract and at the same time keep the income already received.
Sign an agreement and transfer money. If all the conditions are clear to you and they suit you, sign a trust management agreement, open an account and replenish it. Most managers' clients prefer an individual investment account , as it allows you to receive a tax deduction in addition to income.
Many banks, investment and management companies offer to conclude an agreement and transfer funds remotely – through a website or mobile application. In such cases, it is important to make sure that you are on the official resource of the organization.
Check reports. Although the manager is much better than a beginner in investing, his work is still worth monitoring. At least once a month, study the state of your account and the composition of the investment portfolio.
If it seems to you that the strategy does not justify itself, brings insufficient profit or even losses, discuss this with the manager. You always have the right to adjust your individual strategy, and you may be able to change the standard one for another one.
Get profit and pay taxes. In most cases, profits can only be made at the end of the trustee agreement. But sometimes conditions allow early withdrawal of income in whole or in part. Usually, you can request money through your personal account or mobile application.
Income tax must be paid on investment profits. But you most likely will not have to file a declaration, calculate and transfer tax on your own. This is usually done by the trustee.
The manager misinvested my money. Where to complain?
If the manager followed the investment strategy and warned you in advance about the possible loss of money, then there is no point in making claims to him. Investing in the stock market is always associated with risk and can result in losses.
But in cases where the intermediary did not provide you with a risk declaration, invested in assets that were not indicated in the strategy, or violated the terms of the contract, first contact the company itself and try to resolve the situation.
If the dispute with the manager cannot be resolved directly, ask the self-regulatory organization (SRO) in which he is a member for help. Which SRO the manager belongs to should be indicated on his website.
You can find out which actions of the manager are legal and which violate your rights through the regulator's application "Central Bank Online" .