Investment advisor: Anna saved up money and decided to invest it in something more profitable than a bank deposit. She does not understand stocks, bonds and other financial instruments, so her friends advised her to contact an investment advisor. We tell who he is, what recommendations he gives and how Anna can help.
Who are investment advisors?
Investment advisors are professional participants in the securities market who are entitled to give advice to private investors and are obliged to be responsible for this advice.
Investment advisors help a person decide which securities to buy, how much, when and for how long. They predict the likely return on investment and warn of possible risks.
Insurance intermediaries: who are they and whether it is worth contacting them
An investment advisor can be a company or an individual entrepreneur (IP). The Bank maintains an official  register of investment advisers . If a person or company is not on this list, then they are not entitled to give people individual investment recommendations.
It is important to distinguish between investment advisors and financial advisors. Financial consultants are contacted on issues related to the management of a personal budget. For example, they will help you draw up a family financial plan, find the most profitable bank  deposit  or  loan , choose an  investment life insurance (LIS) policy or a pension plan to save up for  an additional pension.  But they are not entitled to give individual recommendations on investments.
Investment advisers can also advise you on various financial issues, but by law they are only responsible for recommendations that relate to investments in securities –  stocks ,  bonds , mutual fund units, as well as derivative financial instruments (PFI) –  futures and options. So, before following their other advice, it is worth carefully assessing the consequences.
How much will the services of an investment advisor cost?
Large brokerage companies and trustees often provide advice for a small percentage (0.1-0.2% of the investment amount) or even for free. But on the condition that you open an account with them and put a certain amount on it – for example, at least 100,000 dollars. This is how they attract new customers. If a person takes advantage of the recommendation and starts investing in the stock market through this account, then brokers and managers will earn on commissions for transactions.
Some investment advisors who work independently also provide free advice. It should be understood that in this case they receive a reward from the financial companies whose products they recommend. For example, they may offer  structured  bank bonds . Advertising of certain financial instruments is not prohibited, but  the adviser is obliged to warn you that he is paid a commission for their promotion.
But in most cases, private investment advisors charge money for their services. This can be a fixed price for a one-time consultation, a monthly or hourly fee, or a percentage of the total investment. The price may also depend on the complexity of the consultation.
For example, you are ready for minimal risk and an investment advisor offers you a standard conservative strategy – buy reliable corporate  bonds. The price of such a one-time consultation can be 10,000–20,000 dollars.
If, for example, you want to take a risk and collect a package of promising shares of new companies in the IT sector, it will take the adviser more time and such consultation will most likely cost you more.
Before contacting an investment adviser, evaluate whether their services will pay off from future returns on investment.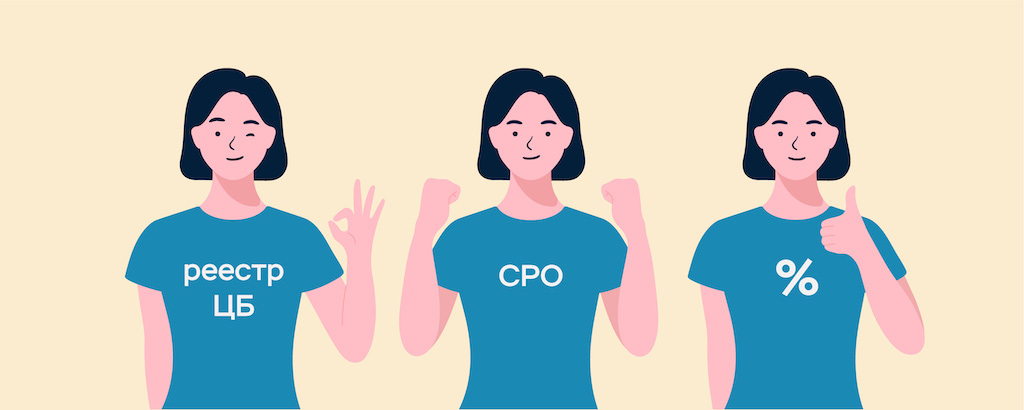 How to choose an investment advisor?
First of all, make sure that it is in the  register of the Bank.
In addition, all investment advisors are required to be members of one of the self-regulatory organizations (SROs): the National Association of Stock Market Participants (NAUFOR) , the National Financial Association (NFA) or the Association of International Investment Consultants and Advisers (AMIKS). On the website of the SRO, you can see a list of its investment advisors and their contacts.
Compare the cost of several investment advisors. Look online for reviews of them.
Before concluding an investment advisory contract, carefully study it. Make sure you understand all the points in the document.
How will an investment advisor determine which financial instruments are right for me?
To begin with, he will draw up your investment profile . This is a document that will state:
how much you are going to spend on investments;
for how long do you plan to invest money;
What return do you expect?
what maximum losses are ready to put up with.
In addition, the investment adviser will enter into the document information about your age, education, knowledge and experience in investing, average monthly income and expenses for the last year, total savings, data on loans and borrowings.
The EA will try to figure out how much risk you are willing to take. To do this, he may ask you to fill out a questionnaire.
When the investment profile is ready, you must agree on it. Before signing the document, check that all your details are correct. And only after that the adviser will prepare a recommendation in which financial instruments you should invest your money.
The adviser is not obliged to verify the accuracy of the information that you provided to him. However, it is in your interests not to dissemble, but to give him real information. Otherwise, his advice may harm you.
The more free money you have, the more different financial instruments the advisor will be able to recommend. At the same time, he himself determines which of them are more risky, and selects those that match your investment profile.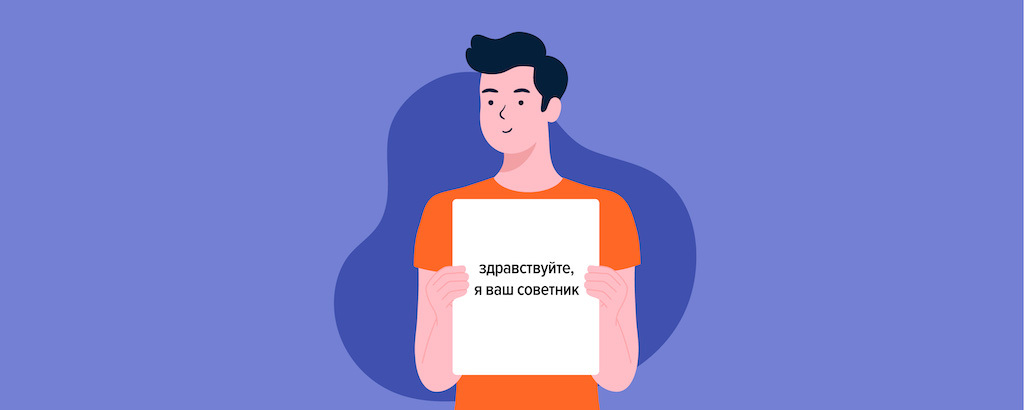 I have never bought securities and I don't have much savings. Does it make sense to contact an investment adviser?
The advisor will help both experienced and novice investors choose suitable financial instruments:
If you do not have securities and you have never tried to invest in anything, but would like to, he will offer you tools for beginners – simple and not too risky. For example, highly rated government and corporate  bonds. The yield on them, as a rule, is not very high, but it is known in advance.
If you have already invested some money in securities and want to try something new, the adviser will evaluate your portfolio, tell you how to balance it in terms of risk and return and, if necessary, add new instruments to it. For example, it will advise which stocks, bonds and shares of investment funds you can buy. Returns on such investments are unpredictable, but they are often higher than those on bonds.
If you are an experienced investor, an investment advisor may recommend more sophisticated tools than for beginners. For example, structural products, which may include derivative financial instruments –  options and futures. With them, you run a very high risk of losing money, but there is a chance to make a profit even when other securities are falling.
The most important thing is to choose an investment advisor you can trust, and remember that only free money is suitable for investments – that is, money that you are willing to risk. And before thinking about investing in securities, it is important to form a  financial airbag.
What is included in an investment recommendation?
The investment recommendation will indicate  certain securities  or derivative financial instruments, their number, the approximate transaction price, the investment period and the validity period of the recommendation. Sometimes the adviser gives recommendations where exactly it is worth making a deal (for example, on the stock exchange) and even through whom (for example, through one of the top 10 largest brokers).
An investment recommendation, an agreement with an investment adviser or on his website will necessarily mention the  risks of investing . As a rule, they are described by a general warning that investments are fraught with loss of money. But there are also more detailed explanations.
For example, an adviser may recommend that you buy shares of oil companies and report the risk of losing up to 80% of the money invested in them. After all, if the price of oil falls, then the value of shares will collapse as well.
Pay attention to  the adviser's conflict of interest information . It may be included in a recommendation or provided in a separate document. In particular, the investment adviser is obliged to indicate with which company he cooperates, if he receives remuneration from it.
The adviser himself or one of his other clients can benefit if you take advantage of his recommendation and invest in certain financial instruments. It happens that the adviser does not issue recommendations for all, but only for certain securities and derivatives. He must warn you about all this in advance.
The advisor should also tell you about the commissions that you will have to pay to the broker and other costs associated with buying and selling financial instruments.
You will receive a recommendation in electronic or paper form or in the format of a dictaphone recording – it depends on what you agreed on in the contract.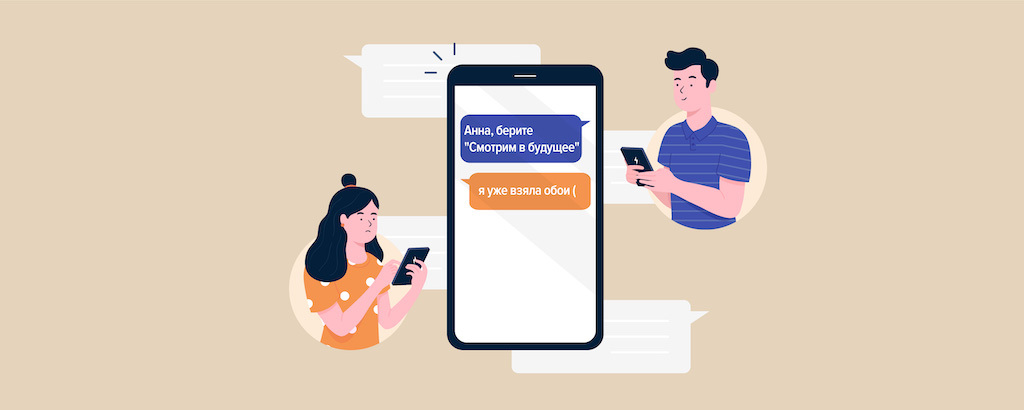 How to use the recommendation?
You need to understand that this is just a recommendation and you are not required to follow it.
If you think that the offers are too risky, it is better to refuse them or ask the adviser to think over a more conservative option.
In the case when you nevertheless decide to follow the recommendation, you should not deviate from it. It is important not only to buy exactly those securities that the investment adviser has chosen for you, but also to strictly adhere to the parameters he named: price, purchase and sale time, place of transaction.
Some investment advisers can not only give recommendations, but also, on your behalf, buy securities or derivatives for you. To do this, they must have a brokerage license. However, you can  choose any other broker yourself .
Will I be able to demand that the adviser pay damages if his recommendations are unsuccessful?
By law,  investment advisors must act strictly in the interests of the client and be held accountable for their recommendations. If an investment adviser mistakenly or deliberately misled you and you suffered losses because of this, then you have the right to demand compensation through the court.
But it is worth considering: claims can  only relate to investments in securities and  derivative financial instruments that you made on the recommendation of an investment adviser. If he helped you choose some other product, for example, an investment life insurance policy, and as a result you lost money, you will not be able to claim damages from the adviser.
Even when investing in securities,  the fault for losses does not always lie with the adviser . For example, you provided incorrect information about yourself or followed the recommendations inaccurately, like Anna. In cases where an investment adviser has conscientiously performed his work, it is pointless to make claims to him, the court will not take your side.
In addition,  investments in the stock market are always associated with the risk of loss.  If the adviser warned you about them, the responsibility for the decisions passes to you.
But there are situations when claims against an investment adviser are justified. For example, you did not want to take much risk and indicated this in your investment profile. And the adviser convinced you to buy shares of new companies, and in the end you lost most of your investment.
Or the adviser recommended buying something that is beneficial to him, and not to you. This may be the case when the adviser receives a fee from some company. If he warned about a conflict of interest, but you still followed his recommendation and purchased securities, then you yourself are responsible for this decision. But in the case when he hid his connection with a financial organization and imposed its products on you, you have the right to make a claim.
You can also complain about an investment adviser to the self-regulatory organization of which he is a member, and to the  Bank. An investment adviser may be ordered, fined, or even excluded from the list of participants in the self-regulatory organization and from the register of the regulator. But you will get only moral satisfaction from this: neither the SRO nor the Bank of Russia will be able to oblige the adviser to compensate you for losses. Only the court can do this.
To reduce the risks when working with an investment adviser, try to carefully consider the choice of a specialist. In addition, you should not blindly follow his recommendations – if they seem too risky to you, it is better to ask him to pick up other financial instruments. For more information on how to reduce risks in the stock market, read the text .